BMW China and NavInfo to Develop High-precision Maps for Autonomous Driving
July 15, BMW China announced that it has reached a cooperation agreement with a local mapping provider NavInfo to develop high-precision maps for autonomous driving. This marks a major step forward for BMW, one of the first car manufacturers to start developing autopilot technologies.
Gao Le, President and CEO of BMW Group in Greater China, remarked: "High-precision maps are one of the core technologies of autonomous driving and have irreplaceable importance in forecasting, driving strategies and safety. NavInfo is the leading location service provider in China and a long-term business partner of BMW China. This cooperation will greatly promote BMW China's progress in the field of autonomous driving."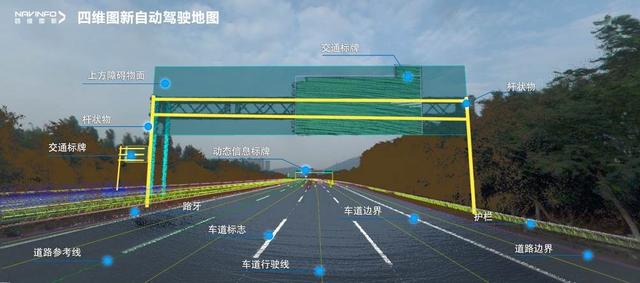 BMW is known to be obsessed with the safety and reliability of its autonomous driving products. High-precision maps have always been integral to BMW's business in the field. Compared to traditional navigation maps that are accurate to the "road level", high-precision maps can achieve information recognition at "lane level" and even reach centimeter-level accuracy, not only showing lane width and road markings, but also various obstacles such as non-motor vehicle lanes, access roads, road teeth, green belts, etc. It is similar to the way nautical charts are able to accurately mark the coastline, ports, islands, reefs, and shoals.
Precise road information can help BMW's autopilot cars accurately recognize surrounding environments and make optimal driving decisions. These high-precision maps can be upgraded online through OTA technology like mobile phone software to continuously update road conditions to include road construction and other obstacles.
BMW has been actively involved in the development of autonomous driving since 2006. The company has also been at the forefront of China's autopilot market. In 2016, BMW demonstrated the L3 autonomous driving technology for the first time on the Chengdu Expressway and in 2018, the German automaker became the first international vehicle manufacturer to obtain an autopilot road test license in China. BMW iNEXT, company's first model with the L3 autopilot, is expected to be officially launched in 2021.
Sign up today for 5 free articles monthly!