Who Are We?
Pandaily is a Beijing-based media company. Equipped with a deep understanding of China's technology landscape and the unicorns that drive its innovation, our mission is to deliver premium content with contextual insights on Chinese technology, business, sports and culture to the worldwide community.
What We Do?
Pandaily currently runs three product lines – Online English Content, Community Connection and Data Service
Online English Content
Currently, our website (Pandaily.com) publishes English content on a wide range of topics including industrial insights, the latest moves from prominent tech companies, product reviews, as well as cultural and sports pieces. While our audience is global, we have a specific focus on North American and Asian readers.
TechBuzz China is a weekly podcast on Chinese technology brought to you by Rui Ma & Ying-Ying Lu, two China experts who lived and worked in the technology space in China for many years in both startups and investments. The podcast uncovers and contextualizes unique insights, perspectives and takeaways on headline tech news that don't always make it into English language coverage.
Just like all tech and gadgets enthusiast, Pandaily cannot wait to try out all cool gears as soon as they come out! Besides our well-rounded review of smart devices, Pandaily video series also explores China's tech scene with an insider's perspective.
Community Connection
DecodeChina is a one-week intensive immersion into China's tech scene. The event occurs bi-monthly and aims to broaden and deepen participants' understanding of China's tech ecosystem through company visits, Pandaily-designed courses and workshops, networking events and cultural excursions.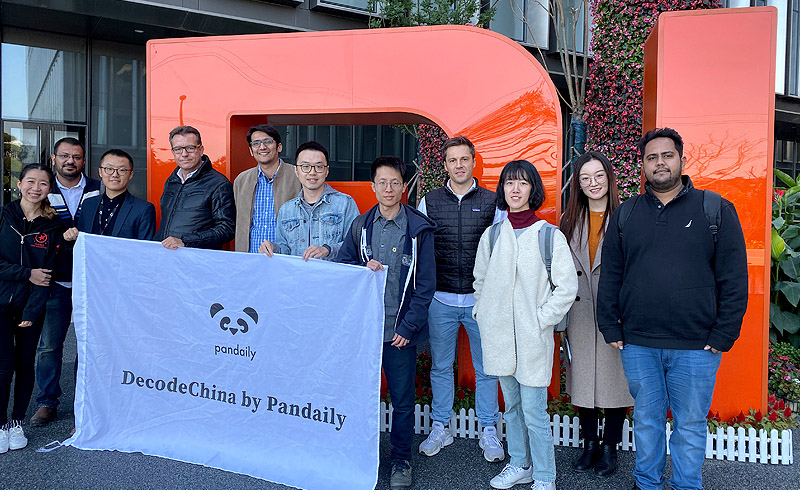 Data Service
Pandata is a database containing information on China's most influential tech companies, including company overviews, executive team bios, and origin stories. As a one stop shop for English language information on China's fast evolving technology ecosystem, Pandata helps you stay up to date on the latest developments among Chinese technology startups.
By the Numbers
As one of the most popular sources for the international community to learn about China, Pandaily has reached millions around the globe. Though our subscribers hail from all corners of the world, our goal is persistent: to break through the language barrier and strengthen our readers' understanding of China.